THE OFFICIAL FRED MOLLIN FAN CLUB HOME PAGE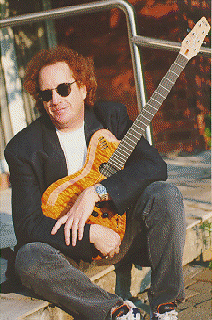 Copyright 1997 by Fred Mollin. Reproduction Prohibited.
WELCOME!
FRED MOLLIN is an extremely talented, well-known songwriter, record
producer, and film & television composer.
The purpose of the club, founded March 1997, is to give Fred's many fans
the opportunity to learn more about his music, him and his world. Fred is
very involved with the club.
The club sponsors FUNDRAISING EVENTS for Fred's chosen
charity, the LEUKEMIA SOCIETY OF AMERICA.
So come share in the fun. JOIN the club now!

TELEVISION SHOWS
Many of Fred's shows can be seen on the SCI-FI CHANNEL.
Check their website to learn which shows are currently airing and when.
Fred's shows include:
Forever Knight
Beyond Reality
The Odyssey
TekWar
Friday the 13th
War of the Worlds (Survival Theme)
My Secret Identity
Mission Genesis

ALBUMS
Fred has four albums of his music that can be ordered directly
from GNP/Crescendo Record Company, including the new FK CD.
Fred also has two albums that he has produced and performs on several cuts.
You can get them from your local record store.


GNPD 8018
Friday the 13th: The Series Soundtrack

GNPD 8043
Forever Knight Soundtrack

GNPD 8051
Fantastic Television - Contains Fred's "War of the Worlds" Survival Theme, "Beyond Reality" Theme, "TekWar: The Series" Theme, and an alternate "Forever Knight" Theme.

Guardian 52826
Ten Easy Pieces - Jimmy Webb

Gecko GR004
A Waiting Heart - Amanda McBroom
CLICK HERE TO SEE THE NEW FK CD COVER

You are visitor number
This site created and maintained by Jeri E. Friedman, Fan Club President.